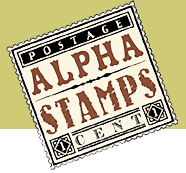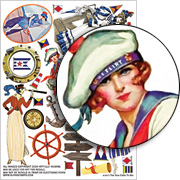 Between this month's kit, and Shannon's artwork featured today, I decided to put ALL Beach & Mermaids Collage Sheets on sale at 50% off now through Monday night, June 20th! 51 items… Like the Ships and Waves Backdrops and The Sea Calls To Me Collage Sheets shown at right. Or that close-up from Children at the Beach in the sale graphic at left.

We have sweet artwork today by TWO Design Team Members: both using the new Tiny Little Shadowbox Houses!
Such cute little houses! These are even tinier than the Mini Shadowbox Houses we already have on the site! These new tiny ones are between 2″ and 2-3/4″ tall!
Laser cut from heavy chipboard. They arrive flat but are super easy to put together (with a tiny bit of white glue).
Shown at left, I'm holding house #2. And the other sizes of tiny houses in the photo, left to right are #s 4, 3 and 1.
And each comes in a set of 2!

Mermaid's Treasure Mini Houses by Shannon Cooper


Design Team Member Shannon Cooper has come up with ADORABLE Mermaid's Treasure Mini Houses to enchant you with.
Shannon used the new Tiny Little Shadowbox Houses and guess what? There are FOUR different ones to choose from. How much fun could you have with those? I'm already thinking about… oh… hmm. Should I say it? Don't scream, but I'm already thinking of making cute little haunted houses for HALLOWEEN with these!
"Capturing a mermaid's treasure was a wondrous delight! It is all about Beneath the Sea at Alpha Stamps this month, and what fun it is!
"A mermaid's cumulation is the same as your or mine; items that have meaning in one way or another, objects that are beautiful or intriguing or curious. We surround ourselves with personal treasures for enjoyment, reminders of the past, knowledge of the unknown, and sometimes just for the quest of collecting. I believe this particular mermaid is entertained with her queer shipwreck findings and takes great pride in her bounty."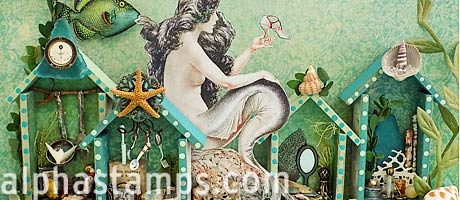 Items worth noting that Shannon used in her houses (in no particular order) are the fabulous Victorian Dressing Table (with the hand mirror, comb, hairbrush, and tiny picture frame), silverware (LOVE the silverware chandelier!), passport, utensils, and a child's ball.
Mermaid's Treasure Mini Houses Supply List. Visit Shannon's blog for more photos and details. (And see below to win most everything Shannon used!)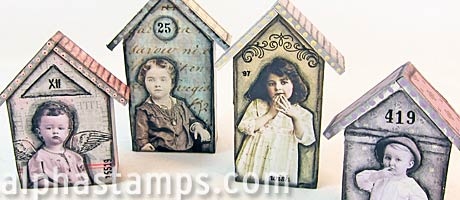 Little Houses, All in a Row by Kristin Batsel
That clever girl! Kristin used the backs of the tiny houses as canvases for some adorable imps (and I like the addition of little numbers from a set of rub-ons).
On her blog, Kristin shows a variety of little trinkets you can display in the flip side… and change them around according to the season!
"I kept the open part in the back simple, because you never know what might find its way into one of these little houses. Around Easter time, it may be a family of rabbits. At other times, it could be any sort of thing, like a Frozen Charlotte or a miniature chalkware dog."
Little Houses, All in a Row Supply List
Visit Kristin's blog to see more photos and for some tips about how to make decorating such small pieces easier.




More New Collage Supplies - ALL on Sale!

Hooray for the Mermaid's Treasure Giveaway!

I picked out a bunch of items from Shannon's Mermaid's Treasure Mini Houses supply list:
- ALL FOUR Tiny Little Shadowbox Houses
- Beneath the Sea Kit (!)
- Victorian Dressing Table Set
- Tiny Real Seashells in Tin
- Vintage Mixing Bowl
- Cheetah Shell Mix (on Clearance Sale!)
- Mermaid Garden #3 Collage Sheet (part of the 50% off sale!)
- Miniature Silverware - Set of 20


To enter the Mermaid's Treasure Giveaway drawing all you have to do is leave a comment BELOW on this blog post TODAY OR TOMORROW (the deadline is 11:59 pm PST, FRIDAY, June 17, 2016)! And tell me: What will you make with your Tiny Little Shadowbox Houses?

Don't forget to leave your (hello! correct) email address, too, so I can contact the winner; your email address does not need to be made public. Note: I'm offering free shipping, too, but only within the USA. International shipping will still apply.

Please be patient! Spammers try to post crap here a lot so comments are moderated. So if you don't see your post in the comments section, be patient and check back in a few hours before re-posting it, please!

After midnight, I'll randomly pick the winner (via Random.org). So check your mailbox on Sunday morning to see who won and for the next Giveaway and Newsletter!

Hey, who won Alice in Dominoland Giveaway? That would be Jen R! Congratulations!

Posted by

Leslie

, June 16th, 2016