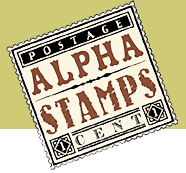 Shipping Cost Update: $5.95 Flat Rate Shipping!

Flat rate shipping of $5.95 on all domestic orders! Order as much as you want and know how much shipping will be charged before you check out! (Applies to all retail orders in the USA.) AND...Free Shipping on orders of $100.00 or more (free on retail orders in USA only). More info.

Look at this lovely and colorful Fall Journal that Design Team Member Rhea Freitag has created! Doesn't it make you want to put on a big fuzzy sweater, get a fire going, grab some cocoa and sit down to journal all about Autumn and what you're thankful for? If only Rhea lived closer I could drive right over and, um, "borrow" her book and do all of the above… yes that would be most convenient. However! Since she doesn't live close by, I suppose I'll have to make my own. Good thing Rhea has created a step-by-step tutorial that I can use to create my very own Fall Journal; and you can, too!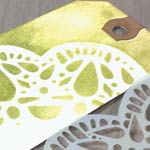 We all love texture don't we? Rhea has created some gorgeous textured tags (that slip into pockets in her journal) with the New and On Sale! Stencils (a whole new section!) and New and On Sale! Molding Paste. First Rhea created colorul backgrounds on her manila tags using stencils with assorted inks and Distress Stains, then layered the stencils with molding paste on top of that. Don't you just love the effects?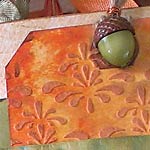 Another product that we're all obsessed with here at Alpha Stamps are the Alcohol Inks; which brings me to my most favorite element that Rhea created for her journal: the fall leaves (see the bottom of the large photo at far right). Rhea made these leaves using the New and On Sale! Alcohol Inks – Fall Set, New! Glossy White Cardstock and the New and On Sale! Tim Holtz Falling Leaves Cling Stamp Set and they are beeeeautiful!
Take a look at Rhea's Supply List before you run off and get your eyeballs spanked full of Autumn color at her Tutorial. You can also see more photos of Rhea's journal in the Gallery.
And don't forget to scroll down to see more colorful Fall goodies, the New Tim Holtz Stencils that just arrived, and the FREE gift kit inspired by Laura's artwork that is still available (from Thursday's Newsletter)!

Posted by
Leslie
, November 10th, 2013