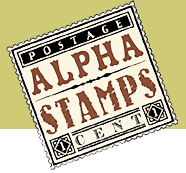 It's kind of a fortune teller/Halloween/Tim Holtz/Greek Myth newsletter… lots of art influences to inspire you.
3 New Collage Sheets
Winged Time
All of these sheets came about during an afternoon of researching tarot card images for Dia de los Muertos shrines. The idea of Time is fairly broad on this first sheet (at right): traditional "Father Time" with an hourglass and/or a scythe, Michael weighing souls at the last judgment, a Caravaggio painting of an angel playing music, and an odd (old) woodcut with the hourglass as a pendulum clock (probably a new-fangled technology at the time).
2 Death Card Sheets
Renaissance tarot cards through a woodcut by Jose Guadalupe Posada (see the Halloween and Celestial Rubber Stamp pages for more Posada images).

Scrapbook Papers & Tarot Decks & Magazines
Gypsy Market 5-Sheet Paper Set
Five rich and beautiful 12″ x 12″, double-sided heavy sheets. And they coordinate with the Gypsy/Fortune Teller Transparencies Sets, Ephemera Sets and Tag Sets.
Transformational Tarot Deck
A beautiful, richly-colored (and illustrated) deck. From the publishers' site: "With a background in Jungian psychology, author/artist Arnell Ando also draws upon the archetypal elements found in dreams, universally understood by all cultures."
Blank Tarot Card Deck

Make your own tarot, playing card, or original game deck with a set of 80 round-cornered blank cards. Matte-coated fronts (not glossy but not uncoated) and blue & black plaid backs. 2-3/4″ x 4-3/4″
Studios Magazine – 3 Issues
What fun eye candy! I love looking at how other people organize their studios… it always gives me ideas on how I could organize the chaos that inevitably creeps in.
There are 3 issues available:

- Summer '09 with articles on art excursions & travel tips and Crafty Chica Kathy Cano-Murillo's studio.
- Spring '09 with articles on spring cleaning tips and Tim Holtz's studio.
- Fall/Winter '08 with articles on organizing small spaces.

Metal/Jewelry Components
Tim Holtz Metal Keyholes & Corners
Antique-colored embossed corners in 3 colors (nickel, copper and brass). The birdhouse (charm? ornament? cute little thing to hang in a window?) by Wendy Anderson at right uses one of the Metal Corners as the roof (see the corners page for links to all the other art supplies Wendy used).
2 Madonna Rosary Centerpieces
Silver-plated with an antique finish (over cast lead-free pewter). 3 loops. Both are double-sided.
Skull & Bones Toggle Set
Cast lead-free pewter (with an antique finish). The perfect closure for a spooky charm bracelet.
Brass Flip-Top Pendant Frames
3/4″ wide x 1″ tall x 1/4″ deep. Built-in loop at the top.
Lock & Key Brads
Antiqued finish (and in three colors).

Rubber Stamps
3 New Tim Holtz Collaged Stamps
All 3 are ATC-sized, collaged stamps, and are a little spooky for Halloween. And there's a matching size 3″ x 4″ Acrylic Mount.
Muse of History
Shown at a reduced size at left.
Clio was the Greek Muse of History. She is the mother of Hyacinth (a nature deity who was accidentally killed by Apollo, after which Apollo turned his spilled blood into the flower Hyacinth).
Mercury Seal
Includes the text "Fleet foot'd Hermes, bringer of dreams." Hermes (Mercury to the Romans) was the messenger of the gods. One of his duties was to guide the souls of the dead down to the underworld (and to bring dreams to mortals).

Miscellaneous
5 More Die-Cut Chipboard Shapes
Heavy chipboard (really heavy; and laser cut so very precise).
Tree (Dead Wood)
Spider Web
Banners
Sewing Machine
Keys
Grungepaper
A thinner version of Grunge Board, Grungepaper (by Tim Holtz) is like indesctructible paper… but can still be cut with scissors or punched with paper punches (like the petals on the sample by Wendy Anderson at left). It can be hammered, pierced, bent, rolled, crumpled… but won't tear. Good for little embellishments that stick out from the edge of projects (like wings or leaves). Three 12″ x 12″ sheets.
Posted by
Leslie
, July 14th, 2009