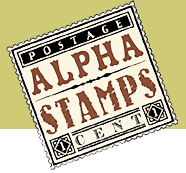 Vintage Sewing Theme Page!
I'm happy that every few years the stars align and multiple companies come out with new products with sewing images. So… A HUGE page with tons of new products:
- 7 New Collage Sheets
"Sweet" is the perfect word for many of these images. Some are from Victorian-to-Art Deco books teaching little girls how to sew or embroider; some are from Mid-20th century ads or packaging. And I love that little, orange "pin cushion man."
- 11 New Scrapbook Papers, Stickers & Rub-Ons
Some are shown in the large photo at right, but with 11 options, I'd go take a peek.
- 4 New Rubber Stamps or Clear Stamp Sets (including a link to a video tutorial with some cool ideas on creating distressed backgrounds sized to match your images, and stamping on tissue paper… and 5 rubber (or clear) stamps are on sale)
- New Ribbons & Charms

Like the ribbon set, at far left (ric rac & printed measuring tapes), or the miniature/hinged shears, at left.
Whew. What else to say?
Go there now!

Beautiful New Things from 7gypsies
I'm not sure what shipping or customs snafu transpired, but more of the Winter CHA order has arrived!
Avignon Clear Stamp Set
A beautiful set of vintage seals, stamps, calligraphy and labels (including a chocolate label and text from a Paris sign). Perfect for creating background texture.
Avignon 8×8 Paper Pack
8″ x 8″ double-sided sheets; 8 each of 6 designs. Beautiful sheet music, fleur de lys, vintage maps, calligraphy… and the reverse sides (with the exception of the maps) are an inverse of the pattern on the front).

Avignon Paper Tape

3 rolls, each 3/4″ wide by 5 yards (15 feet) with fleur de lys, music and handwriting designs.
Avignon Mini Manila Tags

Adorably tiny, printed manila tags. Small enough to add a tag to a "regular" size manila tag. Set of 20.
ATC Gator Clips
Small metal clips (5/16″ x 3/4″) with hooks at the top (they do not swivel, but can be carefully bent). Use them to hang ATC or tags or anything else from a clothesline or loops or ribbons or…

Metal Hole Reinforcers – Antique Brass
Self-adhesive metal hole reinforcers. Shown on art sample at right with Venice scrapbook paper and Metal Binding Rings.
Gypsy Ribbon & Tag Set
Beautifully-designed, small die-cut tags (in various shapes… printed on both sides) plus 3 colors of matching satin ribbons (1/8″ wide, double-faced satin; approx. 1 yard each).
Ephemera: Ancienne
Large die-cut tags/cards (in various shapes… printed on both sides in different designs). Set of 15. Shown below (fronts & backs are shown in this photo).

Miscellaneous
Porcelain Lucky Cats
Attract good luck with Maneki Neko, or beckoning cat porcelain beads (in three sizes). The "lucky cat" is commonly used in Japanese and Chinese businesses to draw in customers and promote good fortune. With at least one raised paw, the cat appears to be waving, beckoning visitors.
Love Detector
Raw brass with a spinning arrow. About 1-1/4″.
Envelope & Liner Template
Create your own envelopes with this A2 envelope template (5-3/4″ x 4-3/8″ finished size). And create decorative envelope liners to fit in your hand-made envelopes. Use any of our scrapbook papers, or virtually any kind of paper, for a contrasting liner: elegant, colorful, wacky, or patterned. Great for personal stationery, party or wedding invitations. Sturdy plastic with a slot for scoring the folds. The templates are overlaid to show how the liner fits within the back flap.
Round Silver Star Beads
Antiqued silver-plated brass (a new finish for beads we've had in copper). 6mm diameter. Lead-safe. They're cut out (so you can see through to the other side).
Light Blue & Rootbeer Beaded Fringes
Both are about 1″ long on a 3/8″ wide satin ribbon.
Copper Metallic Stazon
You can add copper-stamped designs to nearly any surface with versatile Stazon solvent ink. Permanent on non-porous surfaces (glass, metal…). Also, works great as a mask for metal etching. Use this convenient ink pad to add a touch of glimmer to the edges of your tags, cards and paper projects, too. (May not result in a fully metallic effect on porous or rough surfaces.) This set includes a full-size ink pad and a refill (reinker).
DG3 Art Gel
DG3 Art Gel gives a glossy finish that will adhere strongly to plastic, metal, glass, wood and paper. Ideal for use in jewelry and polymer clay. Multiple layers remain crystal clear. It can be colored with pigments and dyes. A bit thicker than Diamond Glaze (so DG3 is better for deeper pendants). Becky Nunn from Nunn Design recommends it in her video tutorial.

New on Sale!
Bronze Baroque Heart Charms
Antique bronze colored metal with etched details. 1-1/16″ wide. Indented on the back side (but these are heavier than a brass stamping, so the back side is a smooth heart shape).
Large Square Pendants
Gold- or copper-plated cast pewter.
Large Round Pendants
Gold-, copper-, or silver-plated cast pewter.
Red Velvet Scrapbook Paper
12″ x 12″ sheet. Has a fuzzy nap like velvet. Because of the fuzziness the white dots may look a little pink.

Fleur de Lis Satin Ribbon
5/8″ wide satin ribbon, printed with Fleur de Lis against a black background.
Haute Handbags Magazine
Inspiration for handmade purses, clutches, totes, pouches and more. The Autumn 2009 issue contains over 100 projects from petite pochettes, reused fabric and findings to leather creations.

Birdcage Scrapbook Paper
12×12″ sheet silkscreened with brown ink on patterned paper (a tiny little print of lime on cream paper… such a tiny pattern that it doesn't look lime green but does give the sheet a rich, golden appearance). The pattern is on the back side, too.
Bracket Shaped Die-Cuts
The die-cuts are pages to fit inside a book made with Bracket Shaped Chipboard Covers. 4 die-cut shapes per 12″x12″ sheet. The shapes all have fun curvy or zip-zag edges and fit inside the size of the covers (when the book is closed, the pages won't stick out beyond the covers). They're 65 lb. cardstock, printed on both sides.

Punch on Sled & Punch with Snowball Rubber Stamps
Punch on a sled & pulled by Toby with Finis in background. Or Punch and Toby pushing larger snowball off a hill with Finis on snowball.
Posted by
Leslie
, May 22nd, 2010