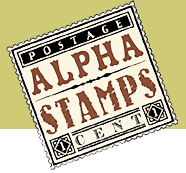 Are you all cozy and cocooned for the winter? Holiday packages wrapped? Feeling warm from the eggnog?
We're caught up on all the mayhem from the Black Friday sale — and, I know, you'll be amazed — the January kits are mailing today! (For subscribers whose autopay dates have already hit.) Speaking of kits, there are just a few December Kits left, so I've just put them On Sale!
So just a couple little Christmas art projects to show you — and a Giveaway (with some extra New Years' Collage Sheets too, so it might be timely a little longer).


Plus a reminder that the Christmas Sale ends THIS Saturday, December 21st (and there's time to download some digital images or collage sheets if you're still making gifts — AND I've just dropped the sale prices on all the sale sections by another 10%!
- Christmas Paper Section (pads and single sheets)
- Scrapbook Paper: Single Sheets
- Scrapbook Paper Sets
ALL Christmas Collage Sheets are on sale! (that's a BIG section!)
ALL Christmas Rubber Stamps are on sale!
ALL Angels/Saints Collage Sheets are on sale!
So, on to two new Christmas projects — both by Design Team Coordinator
Miz Bella (Kim Ayers)
— so cute and simple enough to make with bits and bobs you probably have lurking around in your stash!
First, some imps (actually, all the artwork in this newsletter share the imps from the Little Darlings or Little Imps Collage Sheets — and I've just put both On Sale!
Aw.. look at that cutie peeking out from behind a tree, decorated with rhinestone chain and some junk jewelry, and sitting in a vintage sugar bowl!

Then, Bella's little Spoolie Ornament uses the same On Sale! 2 Inch Wooden Spool that Design Team Member Kristin Batsel also used in her Three Kids a'Gifting for last year's 12 Days of Christmas project. And that project by Kristin is the basis for today's Giveaway! Before I get ahead of myself, here's Bella's Supply List.

Do you remember Kristin's adorable Three Kids a'Gifting? Kristin made a trio of little imps (2 standing on a decorated and On Sale! Blank Altoids Tins) and the third standing on a spool.
And that little guy on the spool (in the background… more photos on the original blog post) can hold different cards (and all the variations can be kept in the decorated tin)! Kristin has shown examples of him:
- Holding a gift card,
- Holding a placeholder for your holiday dinner table, and
- Holding a little Countdown to Christmas Card
Note: The 2 Inch Wooden Spools and the Blank Altoids Tins are both on sale because the entire Game Pieces and Miscellaneous Section is On Sale!


Hooray! A Christmas Imps Giveaway! Beside the items that Kristin used in her artwork, Miz Meghan also pulled a few extra collage sheets, in case you'd like to turn the project into a New Year's Eve theme:
- Holiday Children ATCs Collage Sheet
- New Year Greetings
- New Years Collage Sheet
- Happy New Year Collage Sheet
And remember: you can click on the Giveaway photos here in this blog post to see more details.
To enter the Christmas Imps Giveaway drawing all you have to do is leave a comment below on this blog post by midnight, December 20, 2013 (Friday night PST).
Don't forget to leave your (hello! correct) email address, too, so I can contact the winner; your email address does not need to be made public. Note: I'm offering free shipping, too, but only within the USA. International shipping will still apply.
Please be patient! Spammers try to post crap here a lot so comments are moderated. So if you don't see your post in the comments section, be patient and check back in a few hours before re-posting it, please!
By Sunday morning's newsletter, I'll randomly pick the winner (via Random.org). So make sure to check back Sunday to see who won!

Posted by
Leslie
, December 19th, 2013